Russian brides have probably been the most discussed and wanted in the west than women in all other countries combined. They are admired, desired, loved, judged, and even hated. Some men happily take them to their countries, others fly home alone and disappointed.
What is the reason for it? Are some Russian brides good while others are too bad? The reason is quite simple — they live in a country different from yours in many aspects, and thus, their culture, traditions, viewpoints, and even dating principles differ. Unfortunately, not everyone is aware of it before starting their Russian bride search.
This guide is called to help you and give an insight into what real Russian brides are looking for in 2021, what their expectations and hopes are. Read carefully and learn step-by-step on how to approach a Russian bride properly. No need to guess anymore what's wrong with you or her, just read and find out the truth.
Are all Russian brides gold diggers?
When browsing the Internet, you can see many posts and lots of scary stories from different western guys saying that all brides in Russia are scammers and gold diggers. There are lots of scammers and gold diggers undoubtedly among them; however, there are so many good girls who are seriously looking for their husbands. Why do so many men consider them gold-diggers then?
Everything is not as complicated as you might believe. The truth is they are not demanding or materialistic, they just expect a man to prove his stability and ability to protect and provide for his woman and children.
Financially stable men are the ones they are looking for. Why would they need a man who cannot provide for his family not to mention himself? The reality is Russian women are very hardworking and they have already learned how to earn and provide for themselves very well. Women in Russia are self-sufficient and if men cannot give them at least as much comfort as they do on their own, they simply do not need such men.
Let's make it clear —t hey do not want to rip you off or grab your money and make it theirs. They want to see whether you are someone to rely on and feel protected and secure after moving to your country. If your Russian bride can afford expensive makeup and clothes, drive a good car, and travel for her vacations, she wants to be sure her husband will ensure the same for her.
We bet you would not lower your way of living for someone and would like to live as you have used before. Otherwise, why would you work hard to get everything you have now? The same is with Russian brides. If a man cannot give her at least the basics of her current life, she doesn't need such a man.
All Russian brides want to leave their country: really?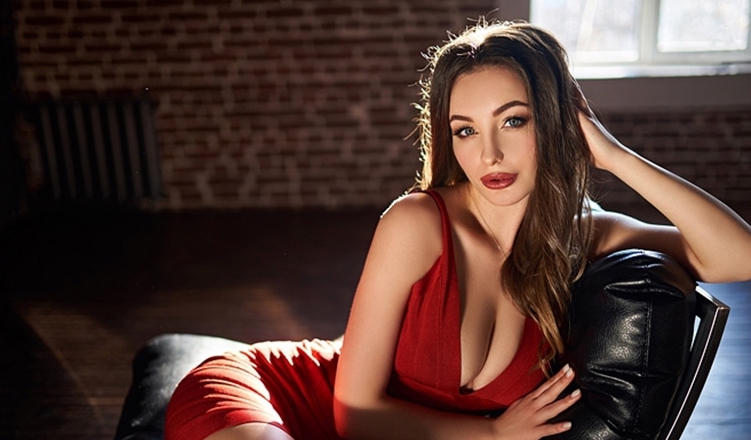 If you check the statistics, you will see that only less than 15% of women in Russia want to marry foreign men. Yes, you didn't misunderstand, 85% of Russian brides are willing to marry Russian men and stay in their country. Is that enough to convince you that not all Russian brides want to marry foreigners to leave their country?
This is one of the biggest mistakes of all western guys. They believe that Russian women have a terrible life and want to escape from it. We bet you've heard so many stories about disgusting Russian men who are alcoholics, abusers, and unemployed losers. Are there such guys in your country? Definitely, yes, like in any other part of the world.
If everything was so bad, 85% of Russian women would not want to date and marry local men, would they? Of course, some ladies had a bad experience with men in their country and decided to try luck with foreign gentlemen.
The demographic problem in Russia is another reason for Russian brides to look for their husbands elsewhere. There are many more women than men in that country and not all women can find husbands at home. That's why they want to marry foreigners.
Thus, you may not worry about Russian brides who want to date you just to leave their country and get a green card. Forget about this stereotype the origin of which comes from the Soviet Union. Nowadays, they can live decently in their country and travel abroad whenever and wherever they want. It is not necessary to marry you for that purpose.
Russian brides want confidence in 2021
You have probably heard that Russian girls want to date brutal alpha-males. That is also not really true. Strong men are not the ones in their excellent physical shape. Strength for them means confidence, masculinity, and the ability to make important decisions.
Even though Russian brides possess very strong personalities, they want to feel weak behind their men. Thus, when you hear your Russian girl wants you to be strong, don't rush to the gym. She doesn't want you to become a bodybuilder. She just wants you to bear responsibility for your actions and your couple.
The partnership is a great form of relationships. However, do not expect your woman to be equal to you if you are going to date a Russian bride. She expects a man to take initiative and make decisions. She may not tell you that, but she expects your actions but not words.
When you say that you will support and protect her, a Russian bride will hardly believe it. If you send her flowers when she feels bad, this is what they call support and expect from you. If your woman has problems, she expects you to help her solve them. This is how men in their country act and these ladies do not accept any other form of relationships.
They want you to be intelligent and mature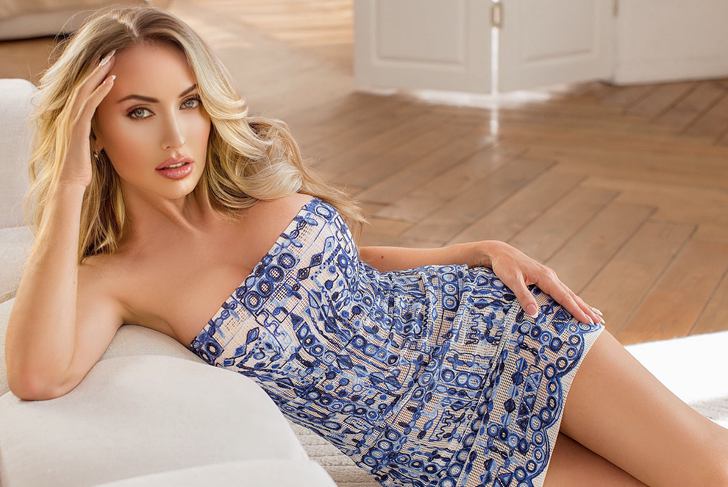 Russian brides are educated and smart and they do not like silly men. They consider smart men to be extremely sexy. This is true because when you meet a smart woman, you also consider such Russian brides to be extremely hot. Intelligence doesn't mean you should have a Ph. D. though. It's enough to be wise and mature.
Mature men who know what they want are in high demand for brides from Russia. These stunning ladies grow very early and most of them are very wise and know what their needs and desires are. They have no wish to deal with someone who is stuck in his childhood. Immature gentlemen who need an adult lady to tell them what to do and take them are not attractive for such women.
Immaturity is expressed in your behavior and they can smell it miles away. For example, if you like complaining about life or prices, this is considered immature. If you are used to being offended due to different small things, do not think to succeed with a bride from Russia.
They simply cannot stand immature childish behavior and are not going to babysit you at all. Masculine behavior is what they need and if you are not grown enough to show it, forget about your Russian bride and go home to date local girls.
Courtship is still appreciated in 2021
Yes, western culture may not suppose courtship and you are used to the fact that you are not obliged to pay for your dates all the time. It is normal for you to share the bills with your girlfriend and not make her any gifts when dating. It is not working this way with Russian brides.
Courtship is your everything if you want to date a bride from one of the Russian cities. Paying the dating bills and her taxis is a must. If you don't do it, you are considered a cheapskate and nothing more. Never forget about flowers. Waiting for a special occasion is not necessary to send a Russian bride a bunch of flowers. However, if there is a holiday and you just congratulate her verbally, forget about dating her. Showing your attention for no occasion is great but for holidays is a must and try not to forget about it.
When your woman needs help, don't offer it, just do it. They want actions and not words and empty promises. Do not tell her how great and supportive you are — show this to her with your actions. Want to support her at the dentist's? Take her there and pay for her visit to a doctor. She will never ask it because she can do it herself. It will be much appreciated if you just do it without asking her though. This is what they call courtship, care, and support. If you are that kind of man, a real Russian bride will never let you go.
Approaching Russian order brides can seem difficult and complicated and lots of men give up without even giving it a try. It's a pity because they should at least try and be sure that your effort and patience will be paid off to the fullest!